Categories
Categories
Brands
Brands
File Uploads
How to upload your files for printing using High Tail Drop Box

Use this process to send us large files or files with specific needs not caterered for in our online photo ordering system.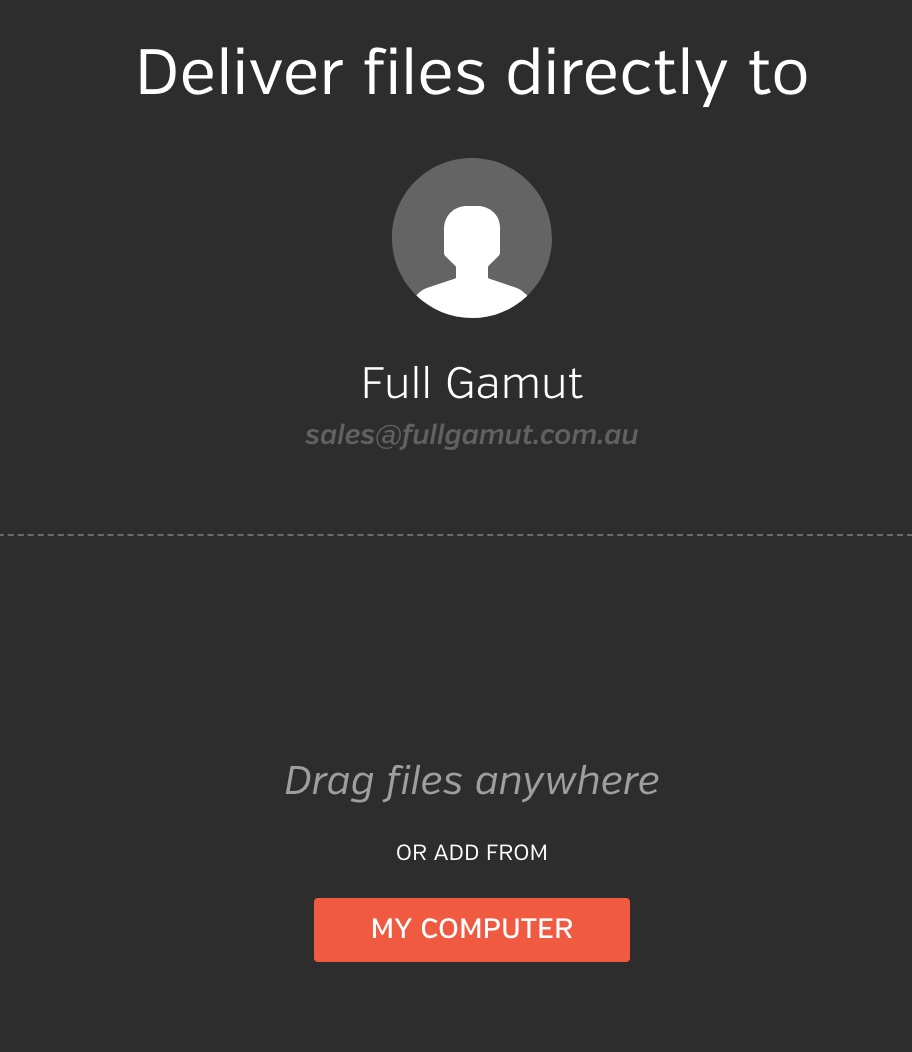 Drag a file onto the Hightail window or click on My Computer to manually select images from your computer folders.
Once you have added and image you will see the following: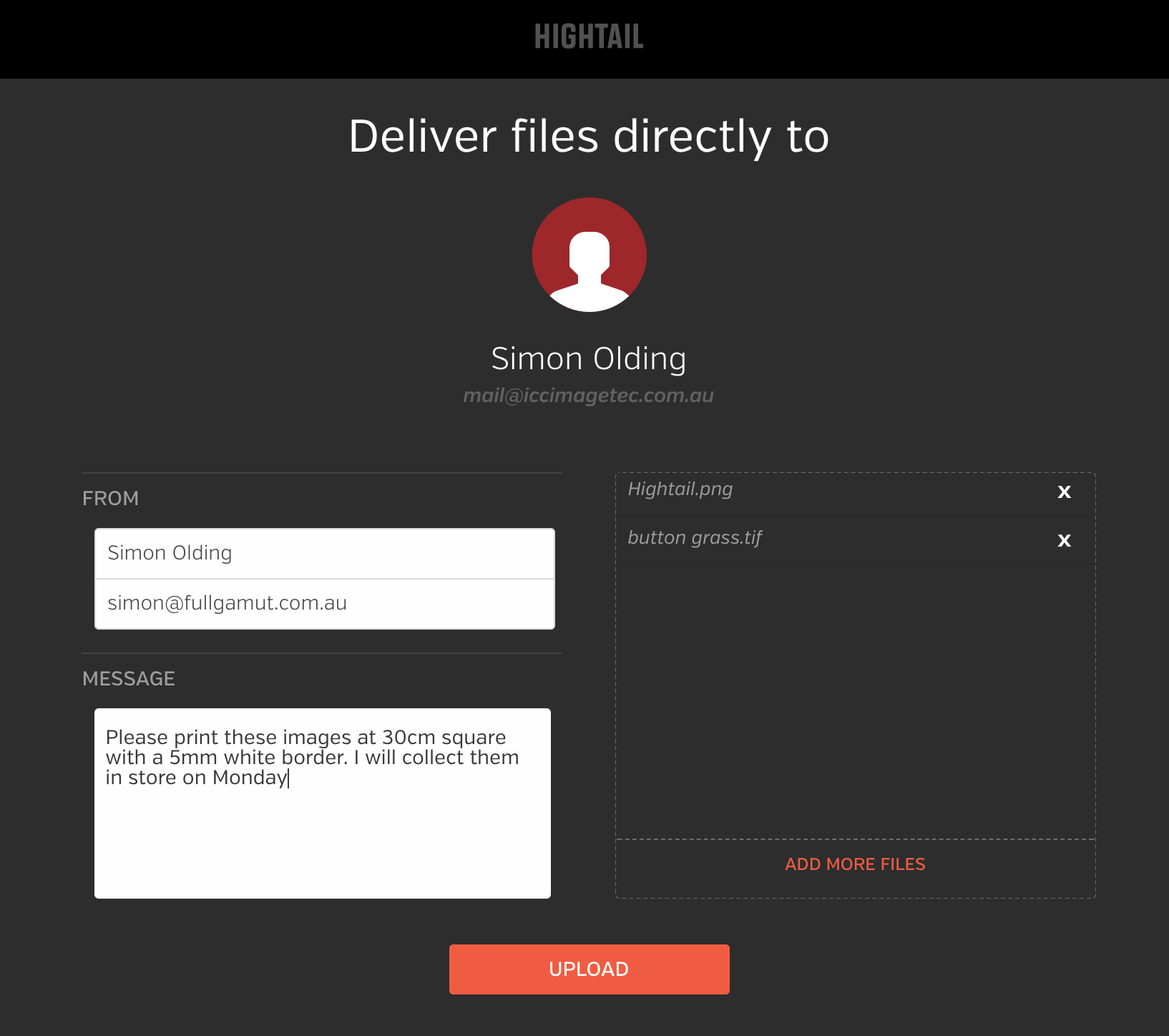 If you wish to send more images click on ADD MORE FILES
Fill in the fields shown along with a description of your job requirements and any other relavent details such as print type, framing requirements and due date.
When you are satisfied with your selection and description Click UPLOAD
After your images have been uploaded you wil see the following: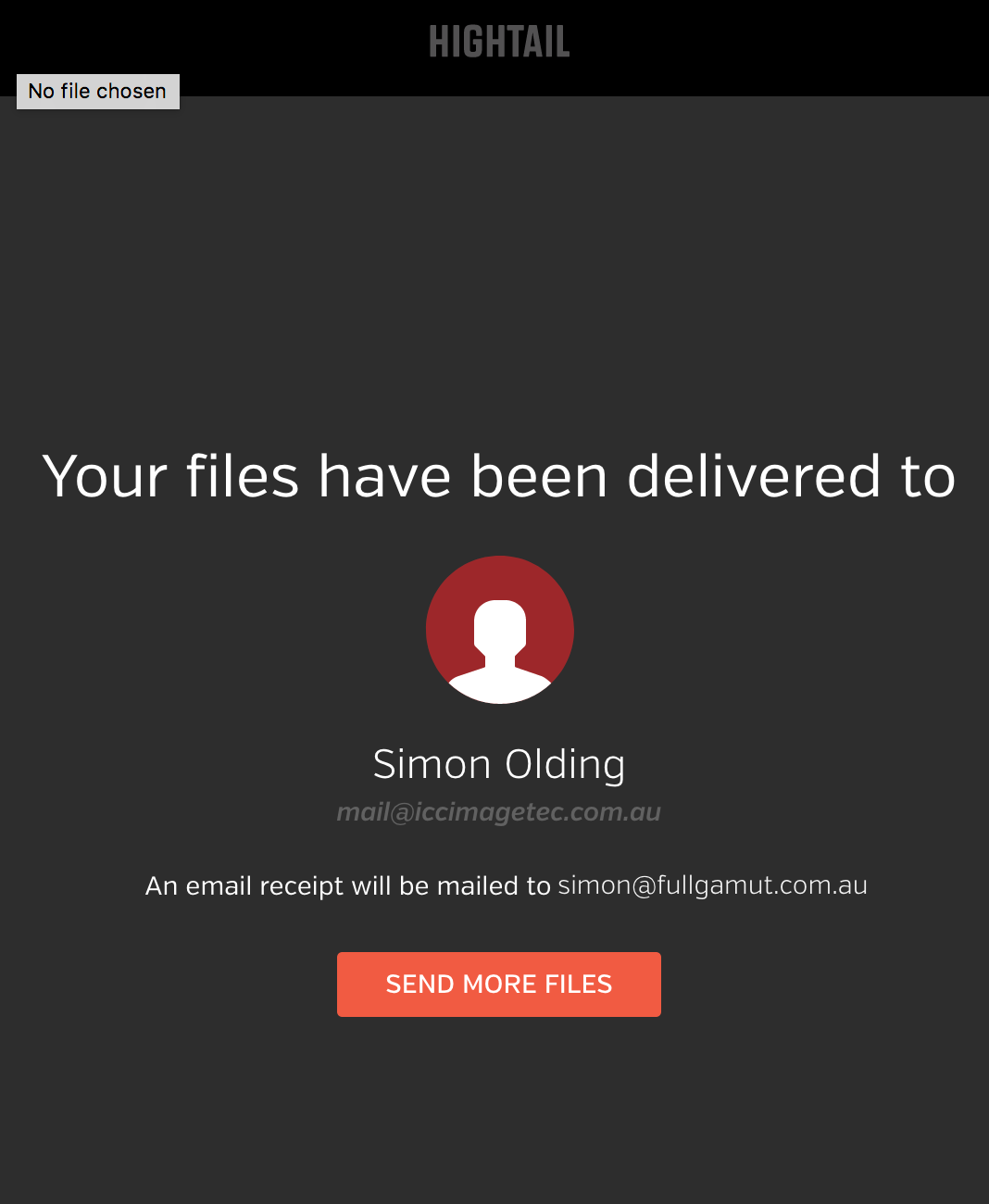 We will receive a notification that your images have been uploaded and will contact you for any additional information required to complete your job.